Theft Attorney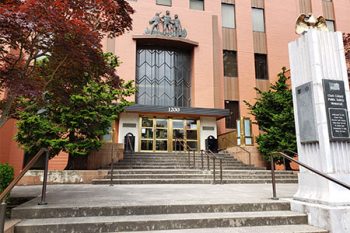 Theft is a serious crime that can lead to jail time, fines and other penalties. It can also cause long-term consequences to your personal life and career. Depending on the circumstances of your case, you may be charged with a misdemeanor or felony offense. A conviction could affect your future employment opportunities, professional licenses and ability to own firearms. 
Washington defines theft as exerting unauthorized control over another's property with the intent to deprive the other person of that property. Interestingly, a theft conviction does not require you to exit the premises before a theft has occurred. Thus, if you were accused of shoplifting from a store and were still inside the store when contacted by security, you could still be charged with a theft.
Criminal defense attorney Tom Carley has experience defending clients against theft charges in Clark County, Cowlitz County, and everywhere in between. The goal is to secure you with the best possible outcome, and we will work with you to develop an effective defense strategy for your case. Tom Carley is committed to protecting your rights during every phase of the legal process, and he makes himself readily available to answer your calls and respond to your texts. Contact us today for a free consultation. 
Burglary Lawyer
It is not uncommon for prosecutors to take burglary cases very seriously, even if the accused person has no prior criminal record. A burglary charge is a felony in Washington, resulting in severe penalties. You could face heavy jail time, substantial court costs, and the loss of your right to vote and right to possess a firearm. We understand the complexities of Washington burglary law and know how to scrutinize police reports. It is essential to have a skilled and aggressive legal advocate in your corner. 
In Washington, Burglary 2nd Degree is defined as trespassing on another's property with the intent to commit a crime therein. Burglary 2nd Degree is a Class B felony, punishable by a maximum of 10 years in prison and a $20,000 fine. In its more serious form, Burglary 1st Degree is charged with someone commits the offense of burglary while armed with a weapon or while assaulting another individual. Burglary 1st Degree is a Class A felony, punishable by a maximum of 20 years in custody and a $50,000 fine. Additionally, Burglary 1st Degree is a "strike" offense – if you receive three separate convictions for strike offenses, you could be imprisoned for life. 
If you have been charged with Burglary, then it is vital that you retain the services of a skilled criminal defense attorney immediately. Since time is of the essence when facing such charges, it's important to understand what your options are and how best to proceed.
Our experienced attorneys will aggressively defend your case while also making sure that any negative impact on your life is minimized as much as possible. We will fight to get charges dropped or reduced, and we'll work hard to keep you out of jail if at all possible. If you are found guilty, then you may qualify for an expungement of your record through our firm, depending on the facts of your case and any relevant criminal history. 
Robbery Lawyer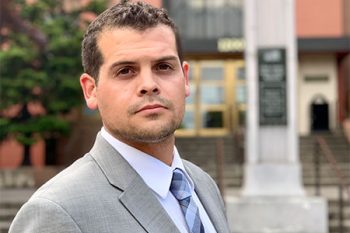 Robbery is a serious felony charge in Washington. When facing charges for robbery, you need to know what level of charge you are facing and whether it will carry with it any mandatory prison time. You also want to understand if there are any other consequences that could come from being convicted of this crime, such as loss of your right to vote or own firearms.
Washington defines Robbery as unlawfully taking property from another person and doing so with the use of force or threatening to use force such that it overcomes the alleged victim's resistance to the taking.  
A conviction for a Robbery can lead to years of prison time and lifetime consequences. This can be particularly true if the charge involved weapons or serious injury to another person. A Robbery charge is a "strike" offense – meaning that three strikes and you could face prison for the rest of your life. Hiring the wrong lawyer can have devastating consequences on your case. The stakes are high when facing criminal charges, which is why you need to work with an aggressive and experienced attorney who will fight for your rights.
An experienced criminal defense attorney like Tom Carley can be the difference between being convicted or acquitted at trial. His years of defense experience have provided him with the knowledge to win tough cases by building strong defenses based on solid evidence and thorough investigation into all aspects of your case. We leave no stone unturned in investigating your case and craft a hand-tailored approach to your defense.  
Theft Lawyer Near Me
We understand that the criminal justice system can be confusing and intimidating. If you are charged with shoplifting, credit or debit card fraud, identity theft or other forms of theft, you don't want to face these charges alone. When charged with theft-related crimes, you need an experienced criminal defense attorney who will aggressively fight to protect your rights and freedom by challenging the charges against you. Carley Legal Services has successfully defended thousands of people charged with theft-related crimes throughout Vancouver, Battle Ground, Camas, and Cowlitz County. Give us a call today for a free consultation and see how Tom Carley can help you.