Best Suspended License Lawyer Near Me
Driving has become a necessity for most people. It is our primary method of transportation to and from work, school, the grocery store, and visiting friends and family. When problems arise with your driver's license, it can disrupt the flow of your everyday routine. At Carley Legal Services in Vancouver, WA, we work diligently to help dispute, resolve, and reduce problems associated with your driver's license and protect your right to drive. Within the world of law, every area has its own unique set of rules, and those surrounding a driver's license are no exception. Having an experienced criminal defense lawyer is critical for these types of situations. Tom Carley has extensive knowledge regarding the ins and outs of traffic law. Our goal is to help you avoid a license suspension, preserve your driving privileges, and reduce any fees that may have accrued. Call our law firm today and schedule a free initial consultation!
If You're Looking For A Professional Driver's License Lawyer Near Me, Call Us Today
Minor traffic infractions can lead to severe consequences. A misdemeanor conviction could result in fines and points on your license that can increase your insurance premiums or even make it difficult for you to find employment. You may also be required to attend additional driving education courses if convicted of certain misdemeanors. If you are charged with reckless driving, DWI/DUI, hit-and-run, or other more serious offenses, the penalties will be much worse than those resulting from a minor traffic violation such as speeding or running through a stop sign. The best way to avoid all these problems is by consulting with an attorney who has experience handling cases like yours before deciding how to proceed.
We Are Your Local Suspended License Lawyer In Vancouver
Your driver's license can be suspended for numerous reasons. It is important to handle the suspension as soon as possible. The sooner you resolve the issues that lead to your suspension, the easier it will be to get back on track and keep driving legally in Washington State. An experienced lawyer can help identify and resolve the reasons for your suspension, so you don't have any problems with getting a new license or keeping your current one valid. A professional attorney can provide legal advice and services that are explicitly tailored to your situation at an affordable price. Call Carley Legal Services today! Our office is conveniently located in Vancouver, WA serving all of Clark County, Cowlitz County, Skamania County, and more.
Finding An Experienced Reckless Driving Lawyer Near Me Shouldn't Be Hard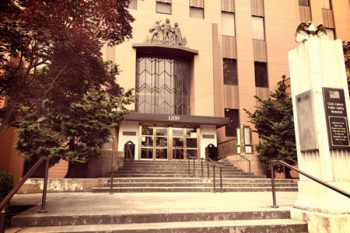 Reckless drivers are often charged with gross misdemeanors, bringing serious fines and license suspension with it. Carley Legal Services has helped countless drivers get their reckless driving charges reduced or dismissed entirely. We know how the system works and have experience handling all types of traffic violations, including DUI/DWI cases. Tom Carley can help reduce your suspension time and fees by negotiating with the prosecutor or fighting your case in court. He is also a proud member of the Washington State Bar Association. When it comes down to it, hiring a local attorney who knows how the system works will save you time and money! Contact Carley Legal Services today for professional legal representation that will help reduce the severity of your reckless driving charges.
When You Need A Reckless Driving Lawyer, Give Us A Call
At Carley Legal Services, we understand that no two cases are alike. Through several years of practice and experience, we have developed a strong reputation for our aggressive defense of our clients. Tom Carley has defended thousands of clients on various cases, including DUI's, felonies, assaults, domestic violence charges, probation violations, and many others. Our years of Washington State legal defense experience allow us to look at the small details of every case; was there any influence of alcohol, did the police officers follow the correct rules and procedures? When you need a lawyer who's going to fight for you and your driving privileges, call Carley Legal Services today! We are proud to provide our legal resources to the residents of Vancouver, Battle Ground, and the surrounding areas. Call us today to schedule a free consultation!
How do I get my license back after suspension in WA?
Every case is different. The requirements to get your license back depends on the type of suspension. If you have been suspended for missing a court date, contact our office to see what steps can be taken to get your court matter addressed and your license reinstated. If you have been suspended due to a criminal conviction or a breath test above the legal limit, there may be additional steps to get your license reinstated, such as installing a breathalyzer in your car or obtaining SR22 insurance. Every case is unique, so contact our office for a personal case review.
How much is it to reinstate your license in Washington state?
The Washington Department of Licensing will often charge a license reinstatement fee. This fee can vary depending on the circumstances that suspended your license in the first place. The fees can range anywhere from $50 to $170. For more detailed information, you can visit the DOL fees webpage at
https://www.dol.wa.gov/driver-licenses-and-permits/driver-licensing-fees
What happens if you get pulled over with a suspended license in Washington state?
If you are pulled over with a suspended license, the officer can charge you with the crime of Driving While Suspended. A conviction for this charge could result in jail time, court costs, and an extension of your license suspension. Additionally, if you are on probation for a separate criminal offense such as a DUI, then you could also face a violation of your probation. The penalties for a violation of your probation can be dire. Contact an experienced attorney to review your options.
How much is a ticket for driving with a suspended license in Washington?
Depending on the circumstances, driving with a suspended license could carry up to a $5,000 fine in court costs. Additionally it could result in jail time, an increase in insurance costs, and separate fees to the DOL.