Attorney Near Me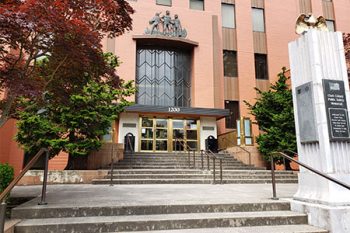 We are a proven criminal defense law office committed to your future. Conveniently located in downtown Vancouver close to the courthouse. Criminal defense lawyer Tom Carley is a highly respected advocate proudly serving Camas. Tom has a track record of dismissals, not-guilty verdicts, and creative solutions including record expungement. Tom understands that each case is unique, and each situation requires a different defense strategy to get you the best result. When your future, family, or career is at stake, it pays to have skill and experience on your side. Tom's expertise in criminal law and criminal procedure, and his commitment to his clients' welfare make him a strong advocate willing to fight for you.
DUI Attorney
The charge of DUI is one of the most complex and technical areas of criminal law. Fighting the charge requires a DUI lawyer with a keen understanding of how the court process works and how to fight it. At Carley Legal Services, we have successfully handled thousands of criminal cases for our clients and can help you. Tom takes the time to go over the matter with you, investigate your case, explain your options, and set you up in the best possible position for a positive resolution. We provide professional, practical, and effective representation at an affordable cost.
At Carley Legal Services, we have the experience and understanding in the science behind field sobriety tests, the required warnings and advisements an officer must provide to you, and the complex protocol an officer must adhere to in administering these tests. We take the time to investigate your matter personally. If an officer has cut any corners during your investigation, it pays to have an experienced attorney on your side.
Domestic Violence Lawyer
Domestic violence charges can carry significant collateral consequences beyond a regular criminal charge. A DV charge can come with jail time, loss of your firearm rights, no-contact orders, court-ordered counseling, loss of children or spousal support, and loss of immigration rights. It is crucial to speak with a knowledgeable domestic violence attorney as soon as possible.
"Domestic violence" means that the criminal charge was done by one family or household member against another, or against a person in a current or former dating relationship. We understand that the police often do not get the full picture before deciding to arrest. We take the time to listen to your case and present a defense for you.
Felony Charges Attorney
The consequences of a felony charge can be dire. However, getting charged with a felony is not difficult. It is crucial to understand how your criminal record can affect a possible sentence. Through the Sentencing Reform Act, a skilled attorney will be able to negotiate a favorable resolution for you.
Lawyer For Assault Charges
When your reputation and rights are at stake, hire a lawyer with the expertise required in defending domestic violence accusations. We have handled thousands of criminal cases, including domestic violence assault, harassment, trespass, malicious mischief, violation of a no-contact order, and many more. We understand how judges, prosecutors, and police approach these cases. We come up with a handcrafted action plan to best defend your domestic violence case. If you have an assault accusation, hire an experienced domestic violence lawyer. The consultation is free.
Local Law Firm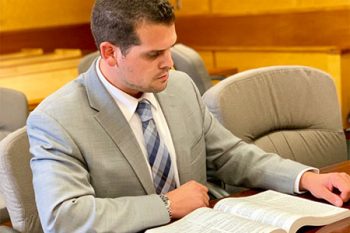 Tom Carley is a lawyer located near Camas. For many years, Tom has defended thousands of clients in the Clark County courts. His experience has given him insight into the intricacies of a DUI charge. Tom understands the interplay between the courts, the Department of Licensing, and the probation department. DUI's are complex. You need a skilled criminal defense attorney who is more than merely familiar with a DUI charge. Our office keenly understands how best to represent our clients facing DUI's, negligent driving, reckless driving, driving while suspended, ignition interlock violations, and probation violations. We keep up to date on the latest developments in the law.
What is an example of criminal defense?
What does defending against a criminal accusation look like? If you have been arrested for an assault, for example, a criminal defense attorney would challenge the prosecutor's case against you. Defending against an assault charge would involve investigating the reliability of the witnesses involved, scrutinizing the officer's investigation for mistakes law enforcement committed, and arguing the sufficiency of the evidence.
What are the 8 criminal defenses?
If you have been accused of a criminal charge, an experienced lawyer can assist you in determining what defense(s) apply to your case. Every case is different, and there are many different types of possible defenses. These can include general denial (you are denying that you committed a crime), or an affirmative defense like self-defense, defense of others, defense of property, diminished capacity, or necessity. Your lawyer should help you weigh these possible defenses to see whether they apply to your case.
What is the most common type of criminal defense?
The most common defense is called general denial, where it is argued that the prosecutor has not proven that a crime occurred. General denial puts the burden on the prosecutor to prove the charge beyond a reasonable doubt.