Experienced Vancouver Domestic Violence Lawyer
Many people do not realize that even the most minor conduct can lead to police involvement. If you or someone you know is facing domestic violence allegations, it pays to have skill and experience on your side.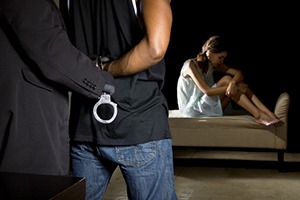 Tom Carley has successfully defended against hundreds of criminal charges, and can help you. Our office is experienced in defending all domestic violence charges, ranging from the simple to the most complex, including:
Harassment
Trespass
Burglary
Theft
We understand the complexities and nuances of domestic violence law. We take the time to sit down with you for a free consultation, where we will explain the entire court process and the best strategy for defending against your charges. 
Prosecutors and police aggressively pursue domestic violence charges. Once police are called out to a domestic incident, they are looking for evidence of a crime. Many people do not realize this, and will call the police thinking they are there to help sort out the situation. Unfortunately, in most cases, officers are required to make an arrest, even if no violence has occurred. It is not uncommon for an officer to arrest somebody on scant evidence. 
Domestic violence charges can carry significant collateral consequences beyond a normal criminal charge. A DV charge can carry jail time, loss of your firearm rights, no-contact orders, court-ordered counseling, loss of children or spousal support, and loss of immigration rights. It is crucial to speak with a knowledgeable domestic violence attorney as soon as possible.
First Court Hearing After Arrest – What Should I Do?
Because domestic violence allegations carry a mandatory arrest, most people appear before the judge while incarcerated, unless they can post bail prior to their arraignment. At arraignment, it is a smart idea to plead not guilty. Doing so will protect your rights, your defenses, and your options available to you. The judge will then consider whether to release you or require you to post bail. Almost always, the judge will impose a no-contact order with the alleged victim while the case is pending. If alcohol and/or drugs are alleged to be at play, the judge may order you to take random UA's while the case is pending. A good attorney will know how to plead your case to the judge. Hire an experienced domestic violence attorney.
Call today to see how we can help (360) 726-3571 or contact us here.